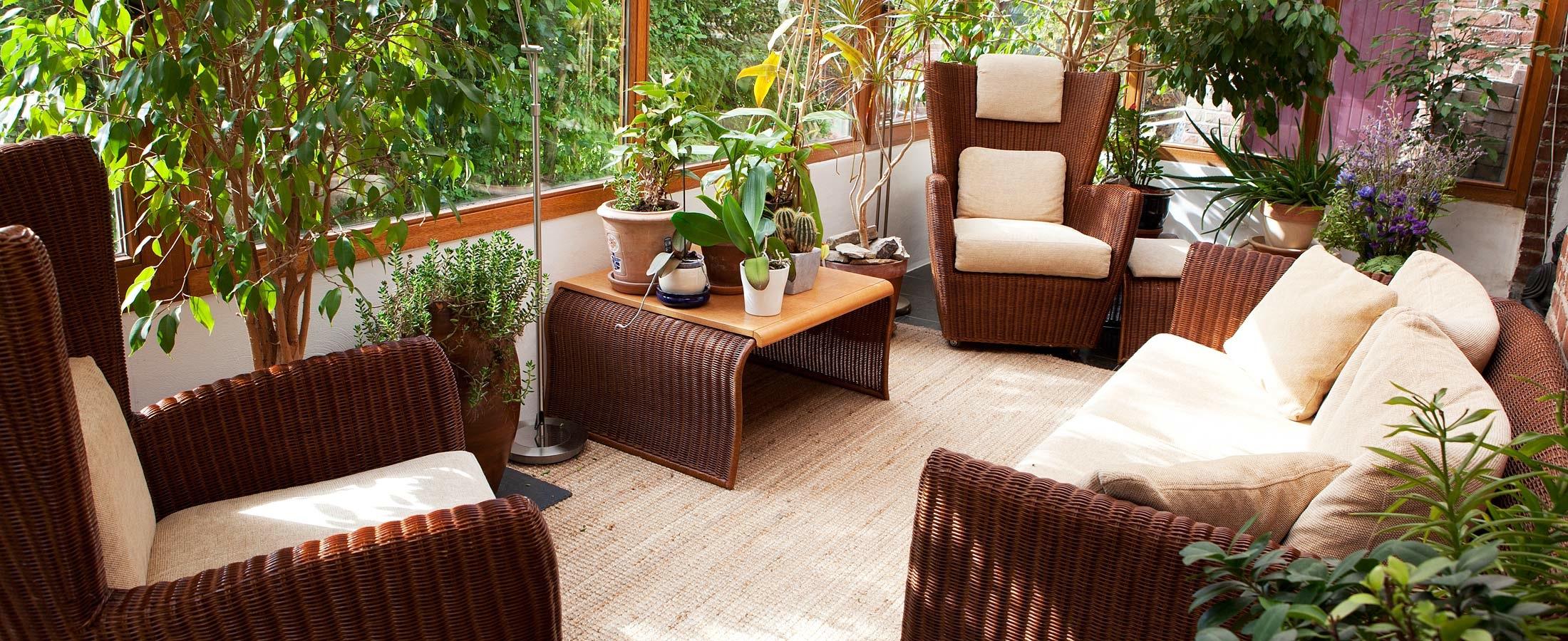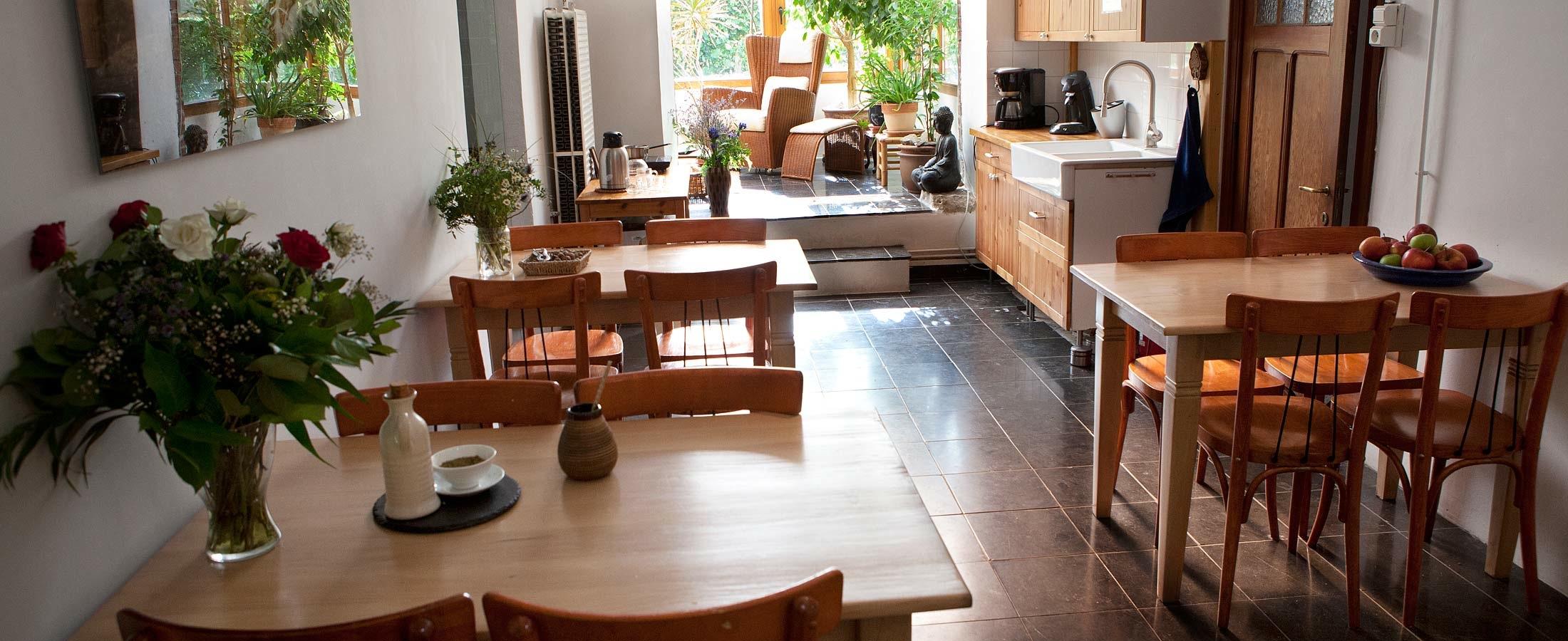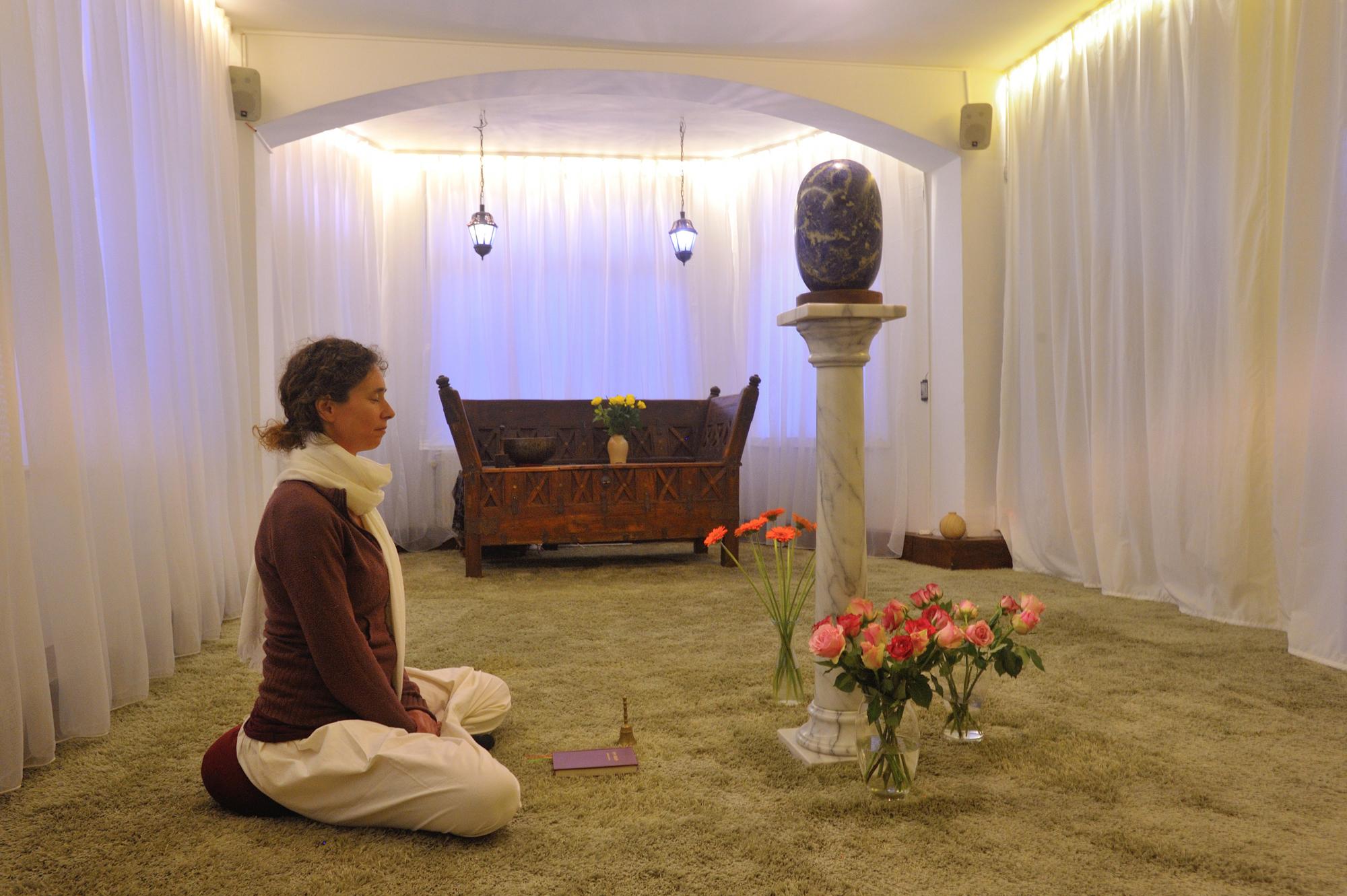 Enjoy and unwind in Asharum Amonines
Communal silence retreat
Throughout the year several retreats and courses are planned in the house (Silent retreats, Reflection Weeks and Nâm Retreat of Silence). They give a beautiful opportunity to unwind from a busy and demanding daily life, to explore and open yourself to transcendence and spirituality throughout meditations, attunements, resonance ethics, silence and mindfulness.
During some communal retreats Yoginâm is present (online) which gives these retreats a very powerful energetic impulse.
Communal retreat dates can be found in the right sidebar "Upcoming events" here
Personal Meditation Retreat
You can plan yourself on the basis of availability when and how long you would like to do this retreat, this is often possible both on weekends and during the weekdays and together with someone from the staff you will plan how you would like to do this retreat.
You can make your own programme or make use of the facilities that we can offer. A daily guided rhythm of four meditations can be facilitated. You can be in silence during the day or parts of the day and you can receive some extra tools which can help you find focus and attunement during such a retreat.
The costs of such a retreat are € 80,- per day.
During the private retreat you stay in a private room.
You book your Personal Retreat by checking this extra option when you book a room.
Yoga Retreat
From time to time we facilitate  Yoga Retreats in small groups. More information and availability can be found here.
Facilities during your stay:
Delicious vegan meals (3 times per day)
Coffee and tea at your disposal
Fruits
Meditations, the meditation room is also available to use for your own meditation
Bed linnen and towels can be rented for €14,- or brought yourself
Different room types and prices
You have a choice between a double room or a private room.
D

epending on the desired or available room the prices for regular visits vary between €50,- and €55,-

per night which includes three meals a day and a possibility to join the daily meditations

.

Prices named in the events calander for (personal) retreats and courses include these room rates.

The comfortable beds have duvets and pillows.

Should you like to visit the Asharum for a day (no overnight stay) than this is possible for €35,- including two meals and meditations.
The Team
A small staff of volunteers takes care of the house and tries to make your stay here as pleasant as possible. This includes cooking and doing other household chores. This way, during private and communal retreats you have nothing to think about so that you can focus your attention entirely on something else.