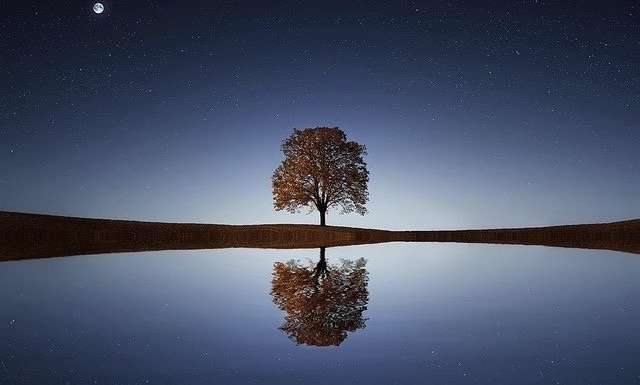 Reflection Week (also online)
10
April
2024
-
14
April
2024
Reflection week dates for 2023 & 2024:
November 29 – October 3, 2023
April 10 – 14
August 28 – September 1, 2024
Checking in is possible between 3pm and 4pm. On the day of arrival the programme will start at 5pm and, on the day of departure, it ends at 12pm.
Welcome to the Reflection Week
During the Reflection Week we want to offer you the opportunity to reflect on the important life question 'What is the meaning of life and what is our task in it?'
Programme
In the morning there is a group programme. The group sessions are well structured and will be used to explore the above question by means of the imagination. You will be encouraged to recognise and perhaps break through unwanted thought patterns. This can lead to a new perspective on reality.
Moments of contemplation
The afternoons will be for individual reflection. We invite you to be in silence. To support this, there is a meditation three times a day. The stillness thus created allows for contemplation from an open attitude. In the afternoons you will also have time to enjoy the beautiful nature in the immediate vicinity of the Asharum.
During this week, we will introduce you to the way of LivingNâm.
Living Nâm is akin to well known traditions such as Buddhism, Sufism and Taoism. However, the language and tools are adapted to the modern western way of living.
Beyond duality
We will go beyond the duality that characterises our thinking. We will focus on the transcendental aspects of everyday life which we will explore and experience. For those who are open to this, this week can be the start of a new phase in your life where you are in charge.
LivingNâm is inspiring and surprisingly natural
LivingNâm opens to the natural attitude of awe and wonder
LivingNâm is practical and easily applicable in everyday life
LivingNâm contains the keys to transform your life into a life of beauty, which is in harmony with the whole
LivingNâm is peaceful recognition of what is, acceptance of what is to come and surrender to what stays
LivingNâm is the way to what you already are, the way back to your essence!
Because I had already participated in a number of weeks of Silence with this organisation, I somehow thought that it would resemble my previous experience. This was certainly true but there was an element in the course that was very surprising. It immediately brought me back to the silence and space I needed for myself.

It has made me come closer to myself again and I can definitely apply parts of the method and what I learned in the course in everyday life. Very valuable and I am very happy with this.

Participant reflection week March 2022
Your stay
You will stay in a private room based on full board (3 meals a day, coffee and tea)
If you are coming with a friend or partner, it is possible to share a room.
Online participation from the location Asharum Amonines
Since 2021 we also offer this programme online. In our experience, physical distance does not stand in the way of a valuable experience. Because the meditation room remains available in a constant online connection, the energy of the space can also be felt in your home and helps to create the right environment for a powerful experience.
The costs for online participation are €250,-
The teachers
The teachers are Irma ten Brink and, when enough participants, Hubertus Bahorie. For the last 15 to 20 years, their life has been based on LivingNâm. They are inspired and guided by Yoginâm.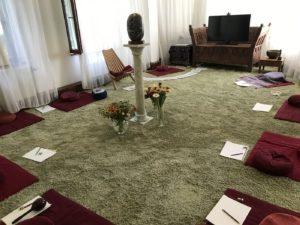 Read in the blog Creating a Beautiful World about what life can become when we start practicing this way of living