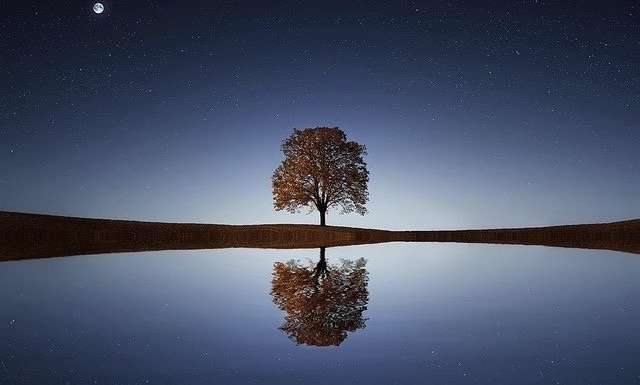 Reflection Week (also online)
22
March
2023
-
26
March
2023
Dates for these weeks 2022:
March 22 – 26, 2023
July 5 – 9, 2023
November 15 – 19, 2023
This week starts at 5 p.m. on the day of arrival and ends at 12 a.m. on the day of departure. Check in is possible between 3 and 4 p.m..
Welcome to our special Reflection Week
Since a few years we offer the beautiful Reflection Weeks at our location and since last year also online. The purpose of our Reflection Weeks is to truly and deeply reflect on life's questions.
We give some structure to this through a programme that invites reflection. And because we value silence to really reflect, meditation is part of this programme.
After 2 years of corona and still being a bit more on a survival modus, it was time to do something so that I could get closer to myself again.

Because I had already participated in a number of quiet weeks at this organization, I thought somewhere that it would partly resemble this. This was certainly true but the course element that was in it was very surprising. It immediately brought me back to the silence and space I needed for myself.

It has ensured that I have come closer to myself again and that I can certainly apply parts of the method and the course into daily life. Very valuable and very happy with it.

Participant reflection week March 2022
Reflection
We do not want to just give you information and tell you 'how it is' because from our vision there is no ultimate truth, we do not know how it is, we rather look at 'what works'. We therefore attach much more value to investigating ourselves, or to 'reflect' ourselves on what life is or could be all about.
We want to help you find your own truths using the knowledge that has been there for centuries, the mystique of any serious tradition such as Buddhism, Sufism, Daoism and so on. The vision and instruments that LivingNâm offers are based on the essence of these traditions but are adapted to the current Western-thinking modern man.
There is also streaming from this location via Skype or Zoom to be able to participate online.
The deepening that this week has brought has enriched my life – 

Participant reflection week March 2022
Online participation from the Location Asharum Amonines
We have recently gained very good experiences with facilitating different programmes through an online connection.
The most recent retreat in early January 2022 was followed at three locations (Belgium, Spain and the Netherlands) and at many people's homes. By keeping the meditation room available online through a Skype or Zoom connection, the energy of the place is also felt and supportive in your home. You participate in all programme components and we help to create the right ambiance at home for a powerful experience.
The day programme is as follows:
09.00 – 10.00 Breakfast
10.00 – 10.30 AshaMeditation
11.30 – 12.15 In-depth research through reflective imagination exercises
12.45 – 13.15 In-depth research through reflective imagination exercises
13.15 – 13.30 Short brake
13.30 – 14.00 AshaMeditation
14.00 – 15.00 Lunch
15.00 – 17.00 Self-reflection
17.00 – 17.30 AshaMeditaion
19.00 – 19.30 HarpMood
19.45 – 20.30 Supper
The starting day starts at 17:00 with the introduction. At 19:00 we share together in the powerfully transforming HarpMood. The final day ends with an AshaMeditation at 10.00 am and then a joint completion.
Moments of self-reflection
For the self-reflection moments we have a special retreat text to read daily. This text offers a meaningful framework but above all it invites, through very specific questions, to reflect more deeply.
We also offer two breathing exercises that can be helpful to keep focus in the quiet moments on the one hand and to transform emotional balast that may come up.
LivingNâm is inspiring or actually just mind-blowing!
LivingNâm invites you to the natural attitude of awe and the open state of wonder …
LivingNâm is very practical to apply in daily life
LivingNâm contains the keys to transform your life into a life full of beauty, in harmony with All that is
LivingNâm is a life in peaceful recognition of what is, acceptance of what comes and surrender to what remains,
LivingNâm is the most natural because …
LivingNâm is the way to what you already are, the way back to your essence!
Take a step back, overcome uncertainty and be inspired 
The week is inspiring in itself, a way to really unwind and recharge your batteries.
And for those who are open to this, this week can be the start of a new life, a different life, a powerful life under your own control in the midst of all the turmoil of the world. You can overcome uncertainty and gain strength based on a certainty that transcends truths and duality. This week you are invited to investigate and experience the transcendental reality of daily life yourself.
Seeds can be sown this week, then it is up to you to continue taking care of them and allowing these seeds to bloom.
Meet Yoginâm, the founder of LivingNâm
Yoginâm, a contemporary Sage and founder of LivingNâm, has achieved with his life a constant Attunement in the "infinite unknowable" in which everything shares. He has found a way to enter into an intimately close and at the same time infinitely wide relationship with this "infinite unknowable" that he has given the sound Abbah.
It is this quality in Yoginâm that allows people to experience healing, inspiration, guidance and enlightenment in his presence. Some experience sharing in His state of Being as the purest form of Love.
Yoginâm took on the task of guiding people to a life in Attunement. Therefore, people who wish to do so are welcome to share a moment in his state during a live online private HarpMood meditation.
Anyone who wants to can also receive impulses directly from Yoginâm via an online private HarpMood in which Yoginâm will play a short HarpMood especially for you in which needs are naturally answered by the resonance of his state (a small contribution of € 20, – is requested for this).
Facilities
You will stay in a private room based on full board stay (3 meal times per day, coffee, tea)
A short summary:
There will be a daily rhythm of three meditations a day and periods of silence
Together we reflect on aspects of LivingNâm in a very practical way
There will be moments of practice in which you will participate in a programme of daily service
We work with a small group, this offers a lot of peace and tranquility, which contributes to deepening and intensifying the programme. A week tuned into the moment where we carry together. There is a staff present who provides the basis, together we ensure a beautiful and inspiring week!
Those who wish can receive impulses directly from Yoginâm via an online private HarpMood in which Yoginâm will play a short HarpMood especially for you in which needs are answered naturally by the resonance of his state (a small contribution of €20,- is asked for this).
The days are split up in active mornings and free time in the afternoons.